Oh boy, do I have a treat for you! I stumbled upon a couple of recipes that will knock your socks off. You won't even believe they're healthy, but trust me, they are. So, let me break it down for you, my fellow foodies.
EASY Curried Singapore Rice Noodles
First up, we have some curried Singapore rice noodles – and the best part? It's a no oil low-fat recipe, so you can indulge without feeling guilty. Here's how you can make it: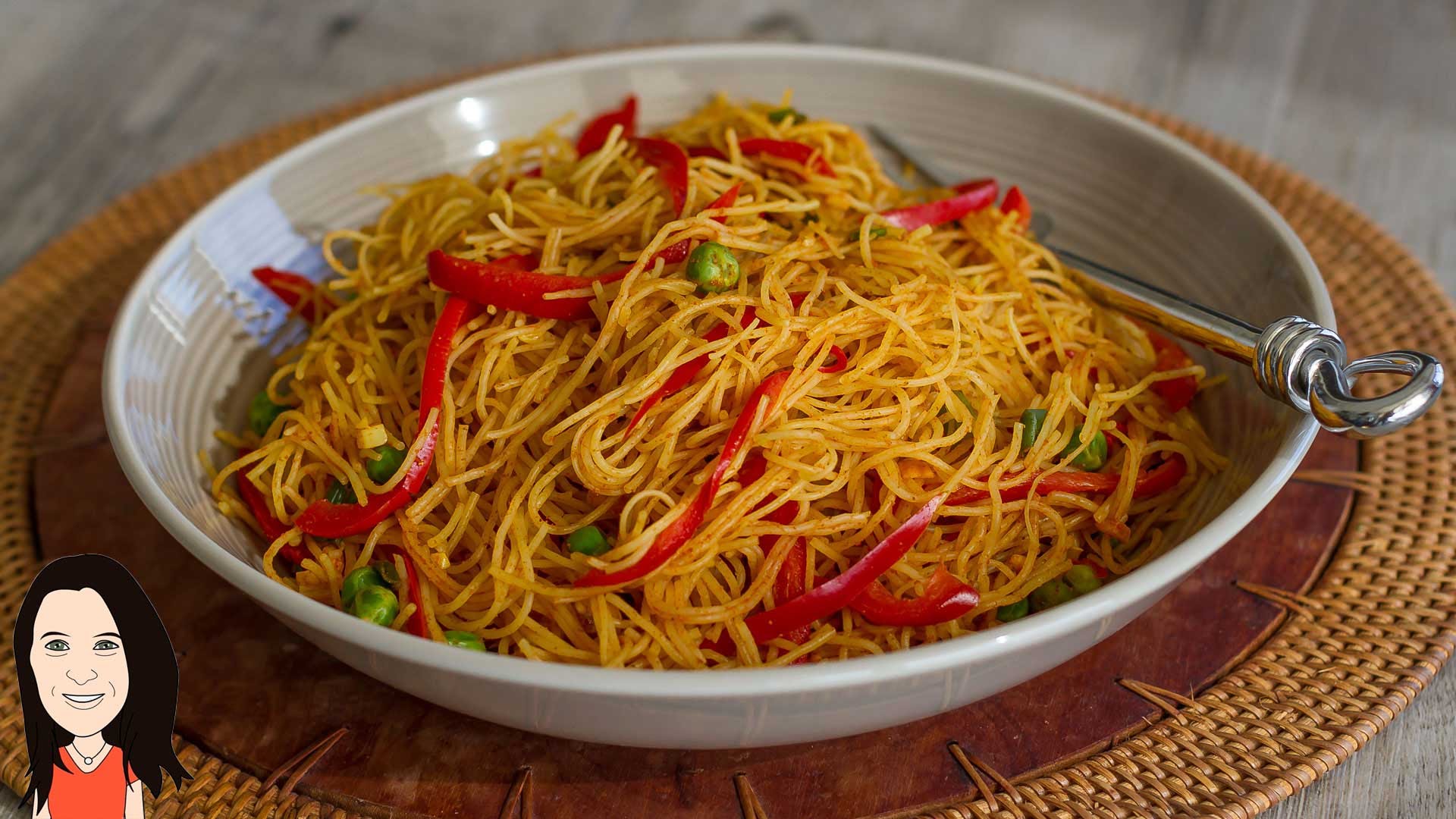 What You'll Need
8 oz rice noodles
4 cups of vegetables of your choice (mushrooms, peppers, onions, etc.)
1/4 cup water
1/4 cup tamari
2 tbsp curry powder
1 tbsp tomato paste
1 tsp garlic powder
1 tsp onion powder
1 tsp ginger powder
1/2 tsp red pepper flakes
Instructions
Begin by cooking your rice noodles according to package instructions.
While the noodles are cooking, mix together the water, tamari, curry powder, tomato paste, garlic powder, onion powder, ginger powder, and red pepper flakes in a bowl. Set this sauce aside.
Next, sauté your vegetables in a non-stick frying pan or wok. Once they're cooked, add in the sauce and noodles, then stir until everything is coated in the curry sauce.
Serve and enjoy your guilt-free feast.
Roasted Pumpkin Soup
Next up, we have a cozy recipe that's perfect for the fall season. It's a roasted pumpkin soup that's sure to warm your heart – and your belly, of course. Here's the recipe: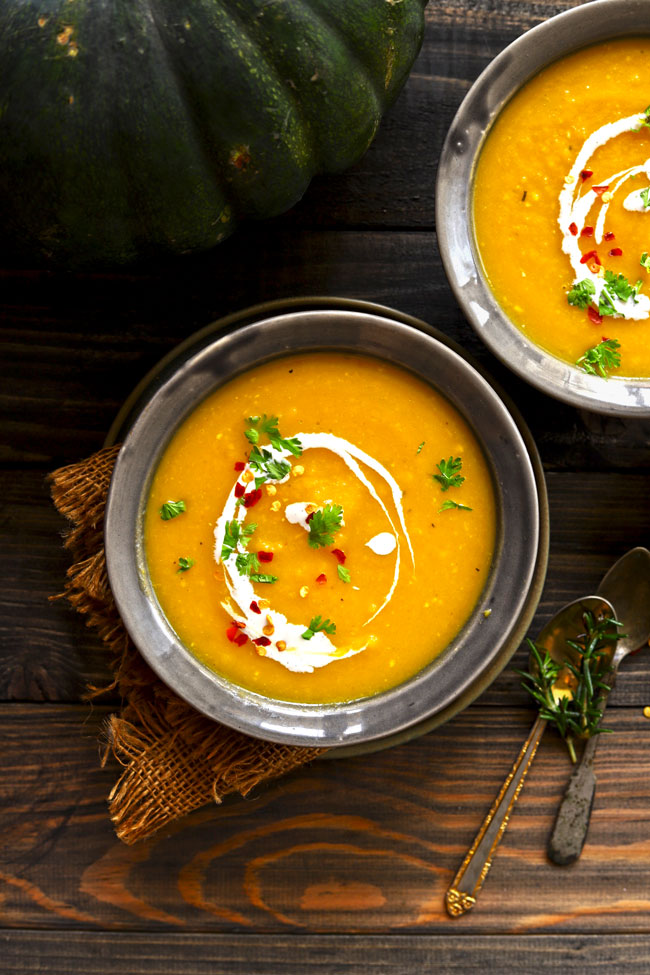 What You'll Need
1 small pumpkin, peeled and cut into chunks
2 tbsp olive oil
1 onion, diced
2 cloves of garlic, minced
4 cups of vegetable broth
1/2 tsp ground cinnamon
A pinch of nutmeg
1/4 cup coconut cream
Salt and pepper to taste
Instructions
Begin by preheating your oven to 400°F. Place the pumpkin chunks in a roasting dish, then coat them with olive oil and a sprinkle of salt and pepper. Roast for around 20-25 minutes, or until they're soft and slightly browned.
While the pumpkin is roasting, sauté your onion and garlic in a pan until they're translucent.
Once the pumpkin is done roasting, add it to the pan with the onions and garlic. Pour in the vegetable broth, cinnamon, and nutmeg. Bring everything to a boil, then reduce the heat and simmer for around 10-15 minutes.
Once the soup has simmered, blend it until smooth. Add in the coconut cream and continue blending until everything is well combined.
Serve your soup with a dollop of coconut cream and a sprinkle of cinnamon on top, if you fancy.
Well, there you have it, folks! Two recipes that will knock your socks off. And, the best part? They won't leave you feeling bloated and guilty, which we all know is the worst feeling. So, enjoy your feast and happy cooking!
If you are looking for EASY Curried Singapore Rice Noodles – No Oil Low Fat Recipe! – Just you've came to the right place. We have 8 Images about EASY Curried Singapore Rice Noodles – No Oil Low Fat Recipe! – Just like Roasted Pumpkin Soup | Pumpkin Soup Recipe – Fun FOOD Frolic, Pumpkin Curry Soup – Jar Of Lemons and also Vegan Stuffed Butternut Squash | Food Faith Fitness. Read more:
EASY Curried Singapore Rice Noodles – No Oil Low Fat Recipe! – Just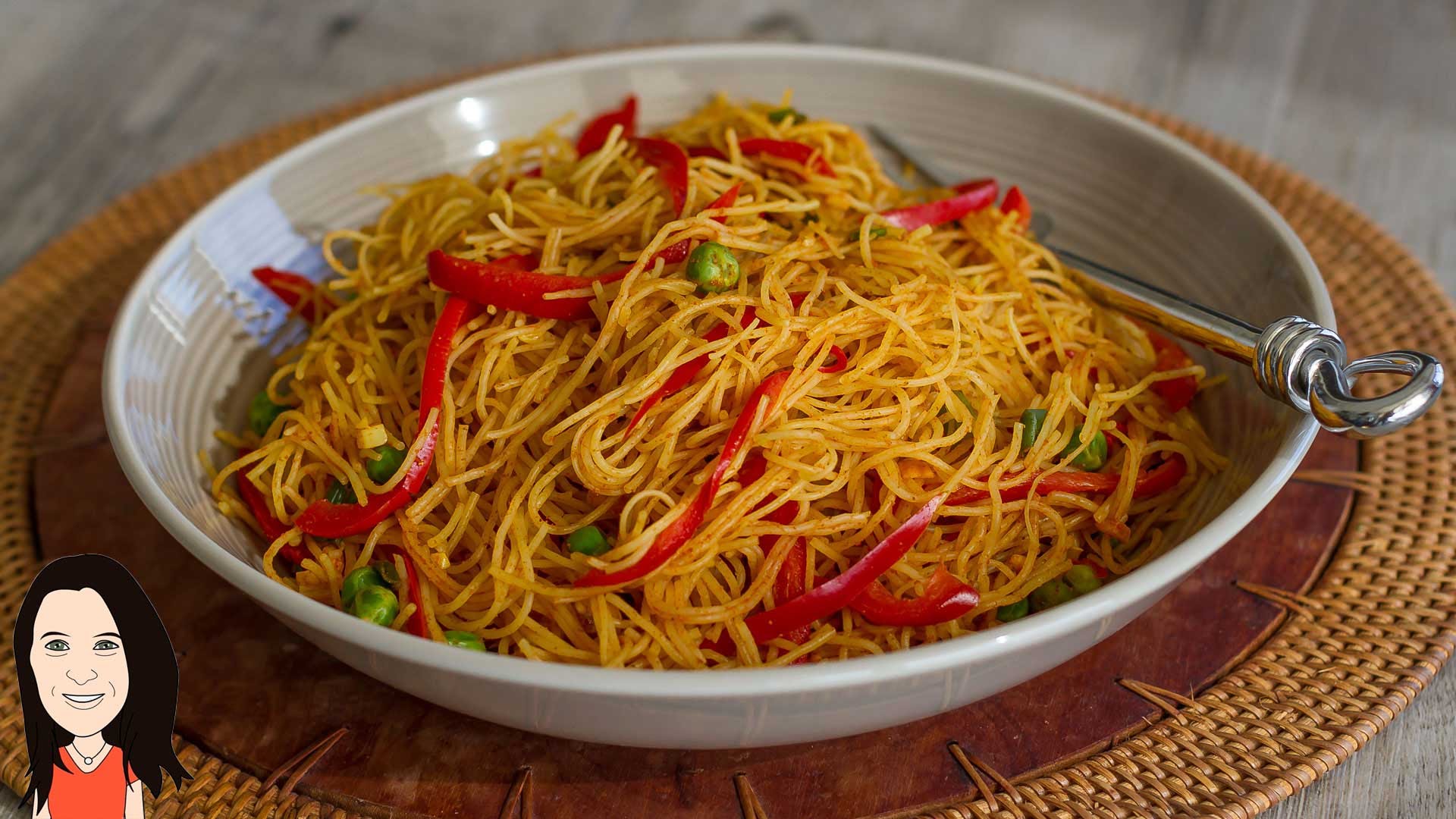 justveganrecipes.com
noodles rice singapore fat low easy curried recipe oil recipes ingredients
Sri Lankan Pumpkin Curry (Authentic Recipe) – The Flavor Bender
www.theflavorbender.com
curry pumpkin sri recipe lankan fish beetroot cashew bean jackfruit fried mango creamy dried skip dry apple green
Chicken Kiev Recipe Curried With Sag Aloo – Great British Chefs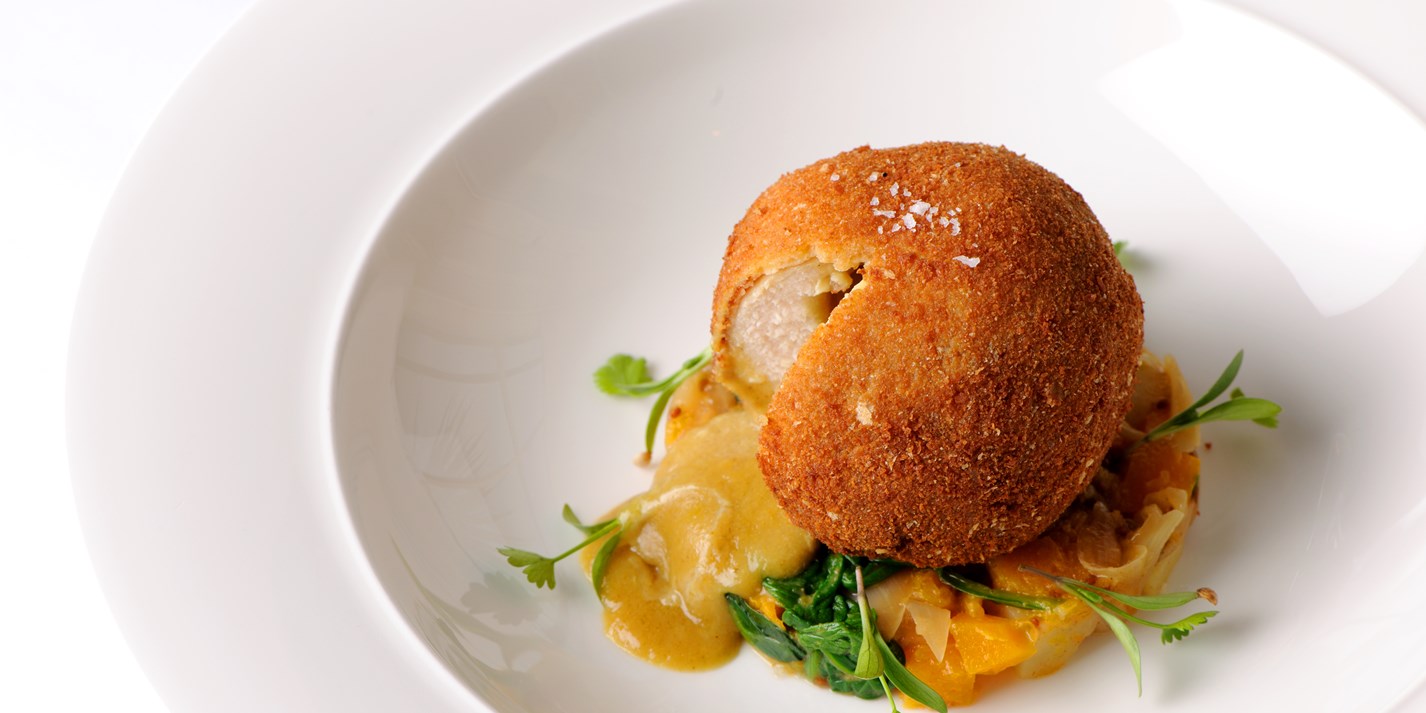 www.greatbritishchefs.com
kiev curried chicken sag aloo
Roasted Pumpkin Soup | Pumpkin Soup Recipe – Fun FOOD Frolic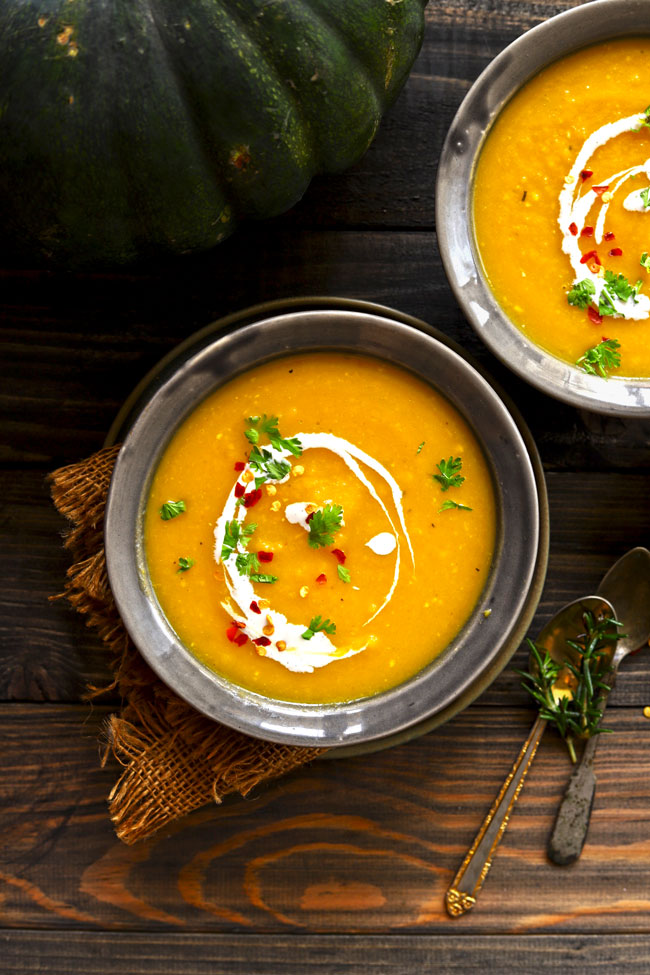 www.funfoodfrolic.com
Pumpkin Curry Soup – Jar Of Lemons
www.jaroflemons.com
Ham, Bean, And Potato Soup – The Funky Oven | Delicious Soup Recipes
www.pinterest.com
tastesoftrista
Curried Winter Squash Soup – Food Blogger & Influencer
beyondafoodie.com
squash
Vegan Stuffed Butternut Squash | Food Faith Fitness
www.foodfaithfitness.com
stuffed foodfaithfitness
Kiev curried chicken sag aloo. Noodles rice singapore fat low easy curried recipe oil recipes ingredients. Pumpkin curry soup